Ignite Your Child's Faith Journey at KidsPoint!
Get ready for an incredible adventure at KidsPoint, Grand Point's ministry for children aged birth to 5th grade. Our philosophy is simple yet profound: we strive to help children grow in the footsteps of Jesus, just as it is written:
"…in wisdom, in stature, and in favor with God and man." Luke 2:52
From the moment your child steps into KidsPoint, they will be greeted with anticipation and excitement. We can't wait to share something truly extraordinary with them—the Good News of Jesus! Through a dynamic blend of worship music, interactive games, captivating multimedia productions, and engaging drama, we create both small and large group experiences that will captivate your child's heart and imagination. Our goal is to guide them in developing a personal relationship with Jesus and embarking on a life-changing journey, one step at a time. Trust us, KidsPoint isn't just fun—it's an experience like no other!
Join us this weekend at one of our GPC campuses, where your child will grow spiritually, connect with new friends, and encounter the transforming love of Jesus. Stay connected with us through Facebook, Instagram, or YouTube where you'll find updates on upcoming events, valuable parent resources, and more. Plus, if you want to receive our Grand Point Church weekly newsletter, sign up today!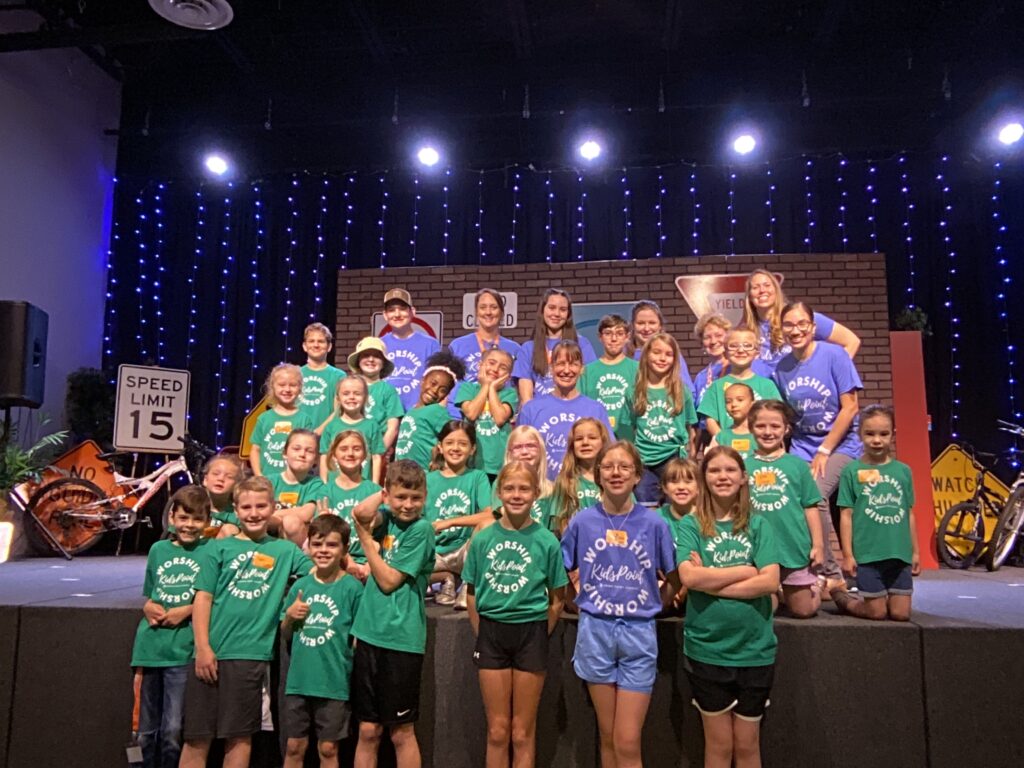 KidsPoint ministry is available at the following times across our multi-site locations:
Chambersburg
Saturday: No children's ministry available
Sunday: 9:45 AM & 11:15 AM – Children's Ministry for nursery, preschool, and elementary-age students
Wednesdays (seasonally): 6:30 – 8 PM for students in K-5th grade
Fall: August – December

Winter/Spring: TBD
Our Nursing Mothers Room, located just past our KidsPoint welcome desk, provides a comfortable space for moms throughout all service times. Look for the first door to your left, right before our preschool age classrooms.
Shippensburg
Sundays: 9 AM and 11 AM – Children's Ministry for nursery, preschool, and elementary-age students
Our Nursing Mothers Room, conveniently located near our Café, is open during all service times. Look for the first door to your right.
Greencastle
Sundays: 9 AM and 11 AM – Children's Ministry for nursery, preschool, and elementary-age students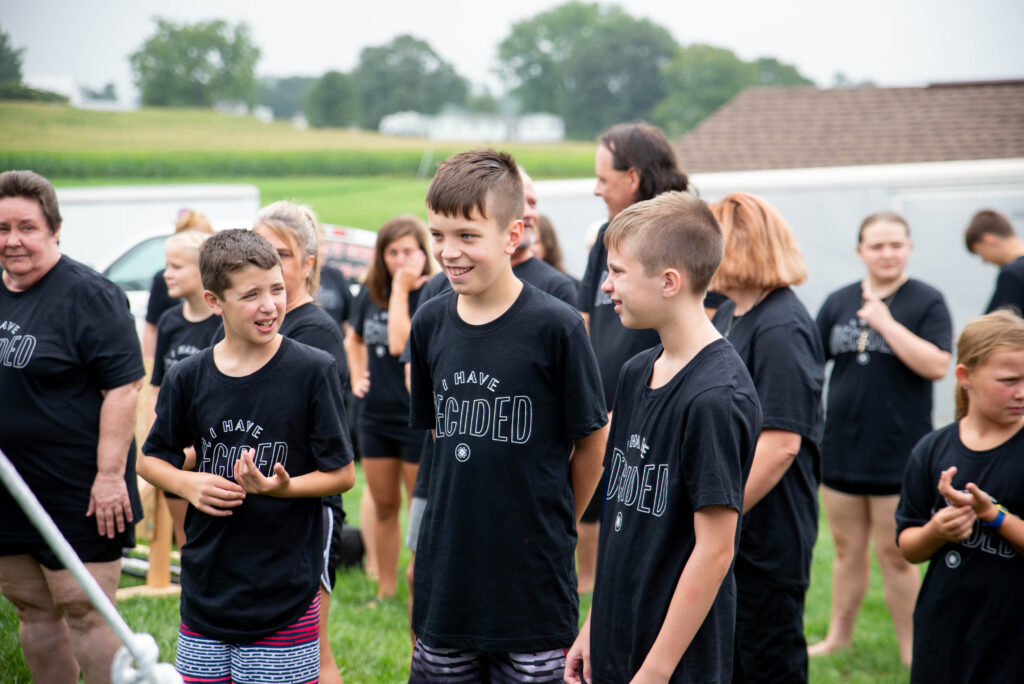 Curious about our check-in process at KidsPoint? Our friendly and dedicated volunteers at the KidsPoint welcome desk are ready to welcome you. We understand that bringing your child to Grand Point Church for the first time can be a bit overwhelming, so our greeters will be there to answer all your questions and provide insights into our growing children's ministry.
During the check-in process, each family will register their child/children through our efficient kiosk system. You'll receive a personalized nametag with their name, age level, any allergies or special needs, and a pre-generated number that corresponds to a parent/caregiver tag. Keep this tag safe, as you'll need it when picking up your child later. Rest assured that your child's safety is our utmost priority. Only background-checked and cleared staff, volunteers, and parents with tags are permitted in our secure ministry area.
For more information on our safety plan and guidelines, we invite you to explore our comprehensive Parent Handbook. It outlines all the measures we take to ensure a secure and nurturing environment for your precious ones.
Get ready to unlock the wonders of faith at KidsPoint—where each child's journey to find and follow Jesus is embraced, cherished, and empowered. Together, let's set their hearts ablaze with the love and grace of Jesus, as they embark on an unforgettable expedition of faith, growth, and endless possibilities!
Other Opportunities
Bible Quizzing
Bible quizzing is a great way for students to familiarize themselves with the Word of God. Quizzing is a competitive Bible memory program that helps students retain Bible Characters, stories, verses. Other opportunities to explore are traveling to other churches, seeing how the body of Christ is interconnected across communities.
Contact Becky Detweiler at dirkandbecky@hotmail.com to learn more
Serving
At the heart of our ministries are caring leaders who volunteer their time and passion to serve our children and youth. All volunteers have undergone our background screening requirements and participate in our leadership covenant. Training meetings are offered throughout the year to equip our teams to take their own "next steps" as we encourage young people to do the same.
"How can I get involved?"
If you are interested in making an impact on the next generation, stop by one of the HUB at one of our campuses to ask about volunteer opportunities that work with a variety of schedules, interests, and experience levels located at any one of our multi-site locations. Volunteer packet are available.
Clearances must be on file and verified prior to working with the serve team at each campus.
Some areas of need include:
Nursery Care
Teachers
Teacher's Assistant
Tech Team
Worship Leaders
Welcome Desk
Special Events Crew
FX (Family Worship Experience) Crew
Contact Us
Ashley Whiteley – Director of Kid's Ministry – Chambersburg & Central Services
Maria Rodriguez – Kid's Ministry Assistant Director
Nichelle Bergwall – Kids Ministry Director – Shippensburg